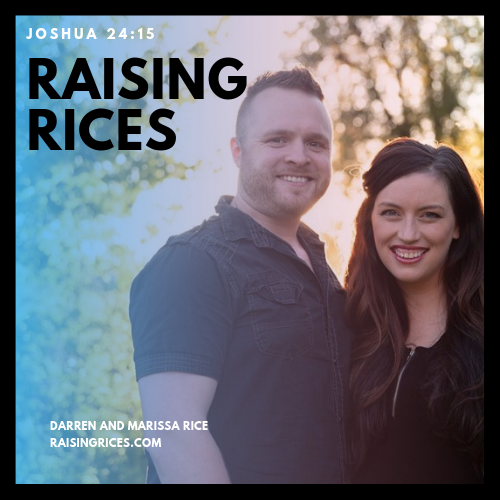 Thanks for listening in today as Darren and I talk about ideas in where we want to encourage households to serve the LORD using their BEST! So join us as we work on "leveling-up" our households!
For more encouragement check out RaisingRices.com 
GUYS! GUESS WHAT!? We will be back on Monday with some foundation truths for the Christian Faith! Join us as we work towards finding ways to bring those truths into conversations and activities during out days discipling our households!