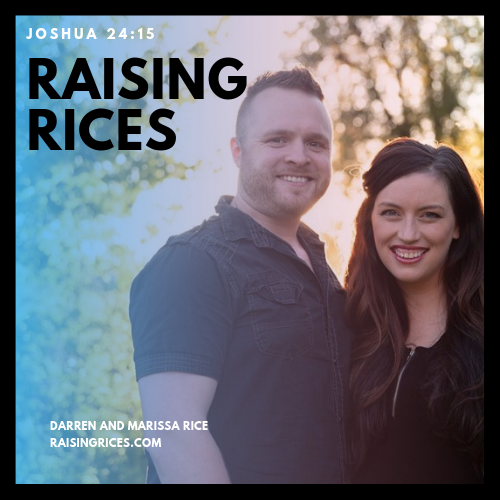 WELCOME! Thanks for getting into the foundation truths of our Christian walk with us on Motivational Mondays! This year we are making a BIG push and focus on answering the 52 questions found in the New City Catechism on Sundays during our Family Ministries time and we want to provide those of you also following along (or just discovering ways to get these truths into your households) ways to bring these truths into conversations around the dinner table, or practice world examples to share with the household, and or including it in your family bible time! WE WANT TO PROVIDE AND ENCOURAGE WITH THE CONVERSATION STARTERS AND MOTIVATION FOR YOU! Lets all do it together as we work on Raising Households That Serve The LORD!
For More Encouragement head over to RaisingRices.com 
ALSO come hang out with us on Wednesdays as we have a short but meaningful podcast called WISDOM WEDNESDAYS! This is a great time to get some ideas that will help "LEVEL -UP" your household!